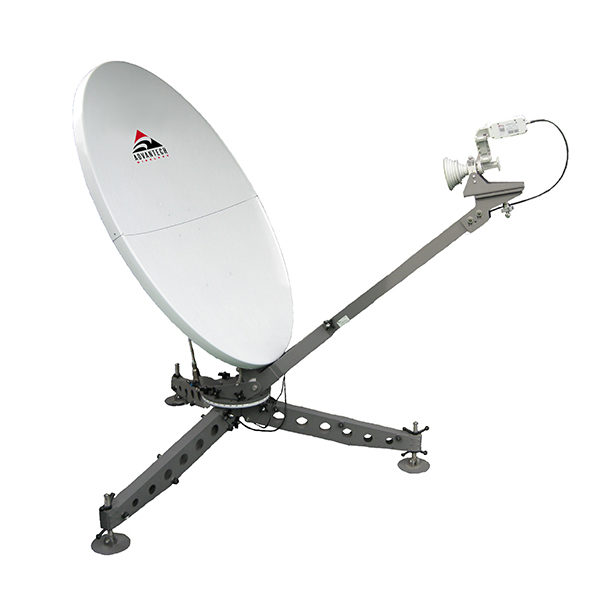 Overview
The 1.2 Meter Non-Motorized Flyaway Antenna from Advantech Wireless is highly portable, compact, light-weight, and can be assembled by one person in less than 15 minutes. The antenna features a 2 or 4 piece segmented glass fiber reinforced reflector with compact pedestal and is designed to be value priced while providing exceptional performance in a lightweight package. The elevation-over-azimuth pedestal provides excellent stiffness characteristics and convenience for the user when pointing and peaking on a satellite. The antenna packs in 2 ruggedized shipping cases. In addition, the antenna is designed to meet International performance specifications for commercial or military applications. The antenna can be upgraded to use the IPOINTTM controller which aids the user in pointing and peaking the antenna on the satellite. Multiple feed configurations and paint schemes are also readily available.
Features
Intelsat Compliant
Multi-Band Capable
Multiple Integration Options
Compact Packaging
Superior Stability
Excellent Reliability
Minimal Maintenance
Less than 15 min Assembly Time
Captive Hardware
Could be outfitted with IPOINTTM controller for pointing assistance and accuracy.