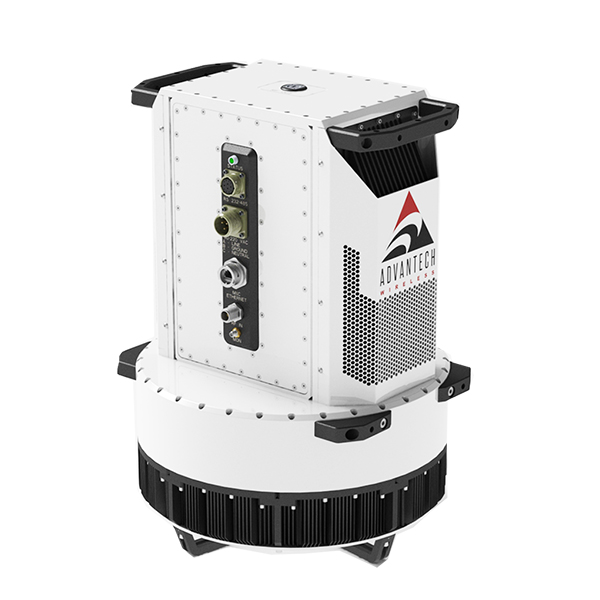 Ka-Band 400W SSPA/SSPB/BUC GaN Technology K-2 Series
Overview
Introducing the K-2 series of Ka-band Solid State Power Amplifiers. K-2 SSPAs represent the latest Ka-band offering from Advantech Wireless Technologies and are available with or without an integrated BUC. K-2 was designed to serve as a solid state alternative to competing high-power amplifier technologies typically used in gateway earth stations. K-2 is available in 27.5-30GHz and 30-31GHz configurations.
Features
Meets the requirements per MIL-STD-188-164A
Internal High Stability Reference with auto-sensing
Weatherproof package
Remote Monitor & Control
Ethernet SNMP v1, v2 with Web Server
Compact packaging
CE compliant
Application
The K-2 Series systems are designed for Ka-Band satellite up-link applications. The rugged outdoor design lends itself to any commercial or military application where size, weight and performance are key.  Suitable for hub mount and well as any mobile application such as military mobile or SNG.
Redundancy
K-2 SSPAs are available in 1:1 and 1:2 redundant configurations with a single M&C interface.   Standalone units are Redundant ready.
Options
Ethernet SNMP v3
Dual Band (Switchable LO)
1:1 or 1:2 Redundancy Kits