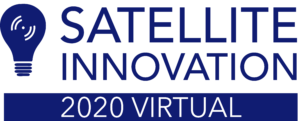 When: October 6th – 8th
Where: Virtual Event
Join us a the Satellite Innovation 2020 Virtual Event. 
Cristi Damian, VP Business Development at Advantech Wireless Technologies
will participate in the conference panel IMPACTS OF NEW CONSTELLATIONS 
Oct 8th, 2020 –  8am PST / 11am EST.
Visit our Virtual Booth and learn more about our latest product developments, new SUMMIT II High Power Solid State Power Amplifiers Systems,  our new STAN (Satellite Tracking and Navigation) line of RF Converters and more.
Schedule a one-on-one video chat with our executives attending the virtual event