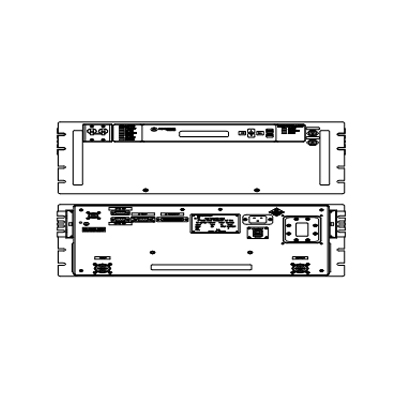 Designed for modern, high performance Electron Accelerator Facilities
Features
Can operate in dual mode CW or Pulsed
Exceptionally low Pulse –to –Pulse Jitter
Integrated Oxygen Free Copper, High Pressure, Liquid Cooling System
Low Noise Figure
Continuous Temperature gain compensation , Zero gain step discontinuity
Automatic over-temperature shutdown
Automatic high reflected power shutdown
Infinite VSWR protection
Power factor correction
CE Marking
Application
The featured SSPAs are designed for Electron Accelerator Scientific Facilities. The units are intended as drivers for Very High Power Magnetrons used inside the multistage acceleration section of the facility. The key parameter that enables this technology is the extreme low pulse-to-pulse jitter performance of these SSPAs.  The units can operate either in Pulse Mode, or Constant Wave (CW) The amplifiers are cooled using an advanced built in water cooling system, which is corrosion free in presence of high chemically aggressive cooling liquids, as typically used in Electron Accelerators.
Accessories
Redundancy Kit
Shelf slides
Remote M&C panel (Ethernet port optional)
Other frequencies are available on request
Redundancy
With the addition of the appropriate waveguide and switch kit, theABPA-C500 amplifiers can be easily converted for the operation in 1:1 redundant configuration without the use of any external controller. Full remote Monitor and Control of the redundant system is accessible via the serial port (RS-485).