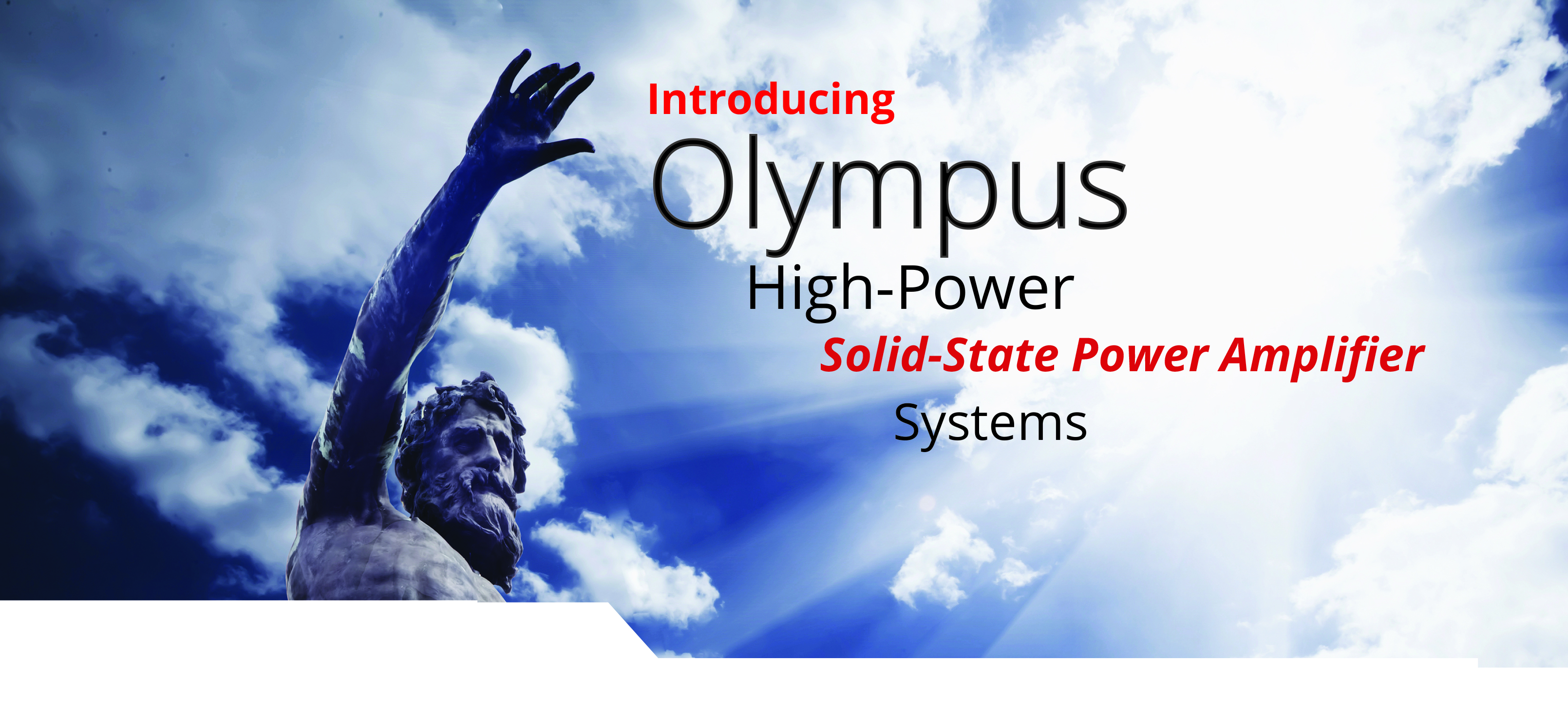 Olympus Terminals from Advantech Wireless Technologies are Solid State Power Amplifier (SSPA) systems
that are factory integrated, tested and shipped on a one-piece, welded mounting-frame (installation-ready).
The four terminal types include redundant and phase-combined-redundant system configurations,
designed to deliver the highest level of RF output-power in a neatly-packaged assembly.
Olympus systems are based on Advantech Wireless Technologies' SapphireBlu Series high-power SSPAs
and are designed for high-modulation, single and multi-carrier uplink applications.

Delivered as factory-integrated and tested systems up to 1.8kW
C, X, Ku and S-Band
With or without integrated L-band converters
Mounting Frame included
Available in 4 Standard-Configurations
Type-1: One on-line Amplifier with dedicated back-up (Single Pol)
Type-2: Two on-line amplifiers phase-combined (Single-Pol)
Type-3: Two on-line amplifiers with dedicated back-up (Dual-Pol)
Type-4: Two on-line amplifiers phase-combined with dedicated back-up (Single Pol)
        Type-1 / Type-2

        Type-3 / Type-4