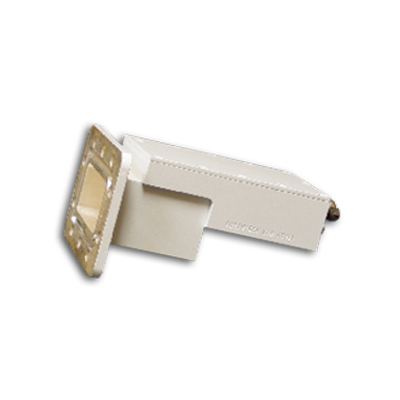 C-Band Tropo LNB 55°K
Features
Tropo C-Band (4.5 – 5.0 GHz)
GaAs/HEMT Technology
Over 200,000 Hours MTBF
Built-in Regulator +11 to +15 VDC operation
Pressurizable W/G Input
Power supply and external 10 MHz via L-Band Connector
Extreme operating temperature
Weatherproof housing
Overview
The Advantech Wireless Technologies Low Noise Block Converter (LNB) ALNB-CT™ is a low noise, highly dynamic range amplifier suitable for use in Tropo receiver applications where ultra-low noise and high reliability are critical, as well as in other systems operating in the frequency range of 4.4 to 5.0 GHz.
These LNBs are addressing a new generation of Tropo Scattering systems, designed to operate in L-band instead of the traditional 70 MHz IF band. This translates in an overall system cost reduction, by removing the need for separate frequency converters.
The Advantech Wireless TROPO LNBs provide an industry leading MTBF of over 200,000 hours.
Options
Input Isolator
Redundant operation
Accesories
Contact Advantech Wireless Technologies for a complete line of GaN based Tropo SSPAs, with L-band input.