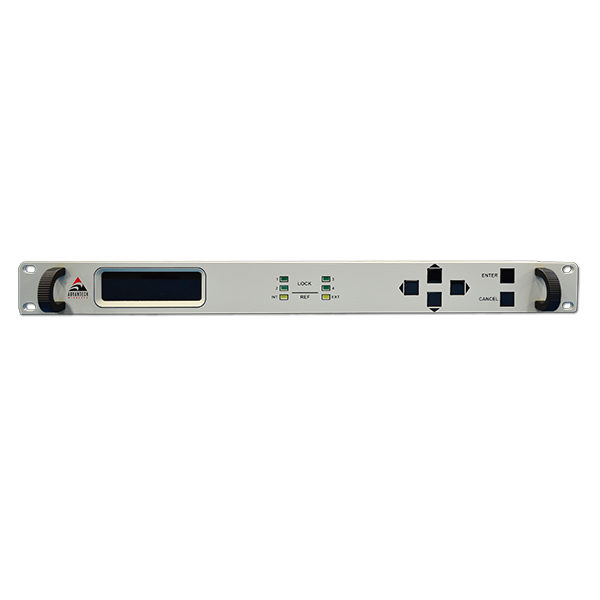 C-Band Synthesized Frequency Converters FCS100
Features
Outperforms IESS 308/309 phase noise by 5dB
Superior linearity
125 kHz step size
On-site reference aging correction capability
Intuitive front panel user interface
RS232 terminal and RS485 packet mode remote interface
Overview
The Advantech FCS range of converters uses the latest technology in conversion, local and remote control thus providing the ultimate in performance and user friendly operation at a very competitive price.
The spectral purity, low phase noise and stability exceed the requirements of all major international satellite network operators.
The flexible and comprehensive monitor and control features on the FCS converter ensure that it will fit into any network management system architecture. The user-friendly front panel or the RS485 remote interface will provide full set-up and fault monitoring facilities.  The RS232 will provide the Monitor and Control functions via a PC and will also allow for software downloading.
The converter is fully synthesized with the PLL oscillators either locked to a highly stable internal 10 MHz reference or if the external reference option is fitted and the proper level of signal is present, the PLL will automatically lock to the external reference.