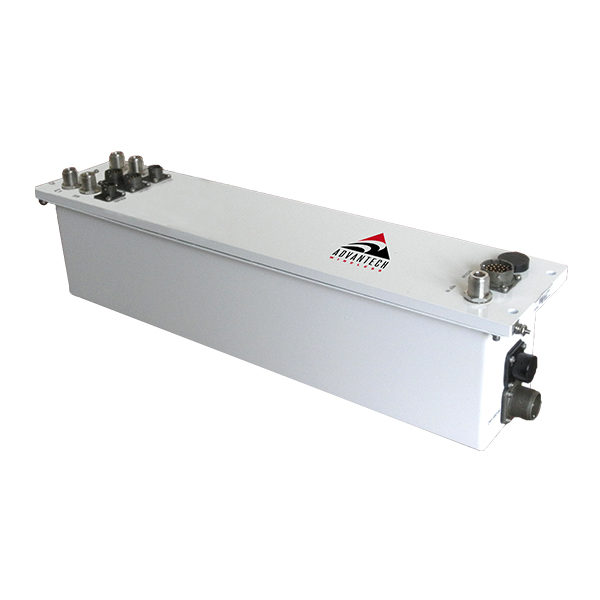 Satellite Test Loop Translator Outdoor Series 
Advantages
Converts S-band 2025 ‰-2120 MHz to 2200-2295 MHz
Emulates 221/240 ratio from coherent transponder
10 MHz high stability internal reference
Full remote control via RS485
Overview
The Advantech Wireless Test Loop Translator AWLT-S100 model is intended for outdoor application.  This translator is designed for testing satellite communications links in S band, where loopback is a coherent conversion with ratio 221/240. If provide extended attenuation range to generate various operation scenarios and to easily adapt to any loopback setup. A single band AWLT unit works with 2025-2120 MHz operating frequency band, translating it to 2200-2295 MHz, ready to be processed by the demodulator. Other frequency bands are also available. Please consult factory.
The flexible and comprehensive monitor and control features on the AWLT-S100 ensure that it will fit into any network management system architecture. The RS485 remote interface will provide full set-up and fault monitoring facilities.
The translator unit is housed in a weatherproof package. It is designed to meet the phase noise and frequency stability requirements of the satellite communications industry.
Options
Ethernet SNMP or Transparent Packet mode over TCP/IP Monitoring and Control
Other operating bands, please consult factory