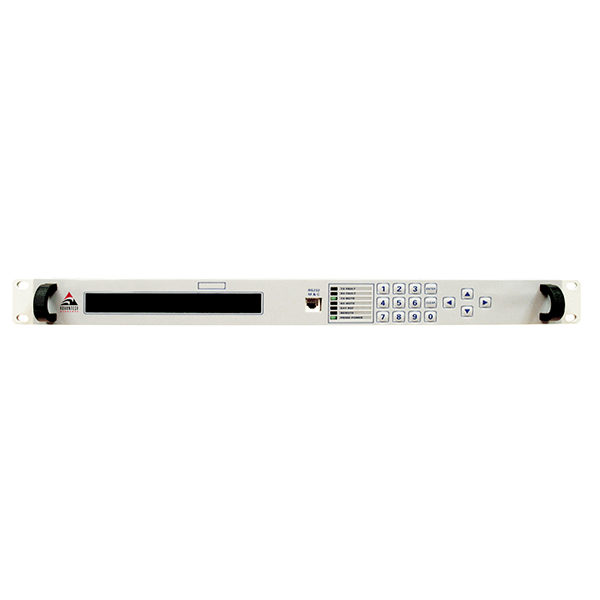 Advantages
Converts C-band 5.85–6.425 GHz to 3.625-4.2 GHz
Cost effective solution
10 MHz high stability internal reference
Front panel control (local)
Full remote control (remote)
Overview
The Advantech Wireless Test Loop Translators ATLT-C100 models are available in variety of operating bands. The units are designed for testing satellite communications links. They simulate the satellite by band-translating the uplink frequencies to down link frequency. A single band ATLT unit works with 5850-6425 MHz operating frequency band, translating it to 3625-4200 MHz, ready to be processed by the down-converter. Other frequency bands are also available. Please consult factory.
The flexible and comprehensive monitor and control features on the ATLT-C100 ensure that it will fit into any network management system architecture. The user-friendly front panel or the RS485 remote interface will provide full set-up and fault monitoring facilities.
The translator unit is housed in 19" 1U shelf. It is designed to meet the phase noise and frequency stability requirements of the satellite communications industry.
Options
Ethernet SNMP Monitoring and Control
Other operating bands, please consult factory